Various indigenous instruments hang in a small shop within the larger Government Shops in the old city, or Medina, of Marrakech, Morocco.
Men chat as we drive down a winding dirt road en route to Mountain Pine Ridge, Belize. We stopped for a detour to see a place where three rivers meet — the Mopan, the Macal, and the Belize RIver.
A woman hand-weaves a traditional Moroccan rug in a dimly lit room in the government shops of the old city in Marrakech, Morroco.
Borgo Argenino is a hidden gem in the luscious and romantic getaway nestled in the heart of wine country — Tuscany, Italy.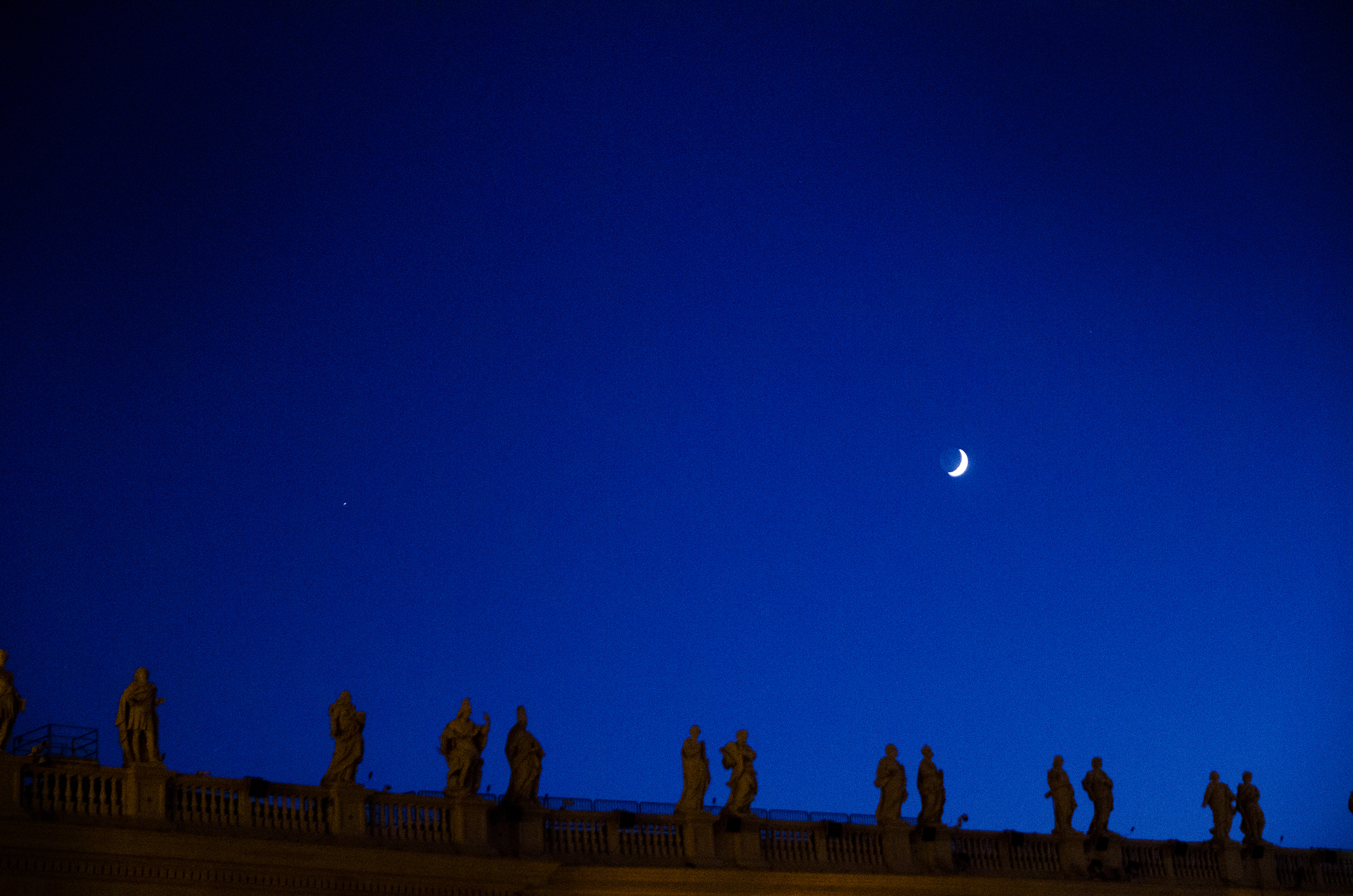 Overlooking the Main Square outside of St. Peter's Basilica, these statues stand tall silhouetted by a crescent moon in Vatican City, Italy.
The clang of the bells of the Bell Tower of The Duomo in Florence, Italy boomed through the morning air on All Saint's Day on Sunday, November 2, 2014.
The view of a bright blue autumn sky from below at a four way intersection on a crisp morning in Florence, Italy.
This winding path leads to the exit of the Vatican Museums, spiraling downwards on a shallow slope, causing patrons to tread carefully on the steps.
Fresh and vibrant spices and powders adorn the streets and souks of Marrakech, Morocco.
San Gimigniano, Italy cloaks itself in a dense green blanket of foliage in the autumn sun.
The Eternal City shows its age and youth simultaneously as the paint crumbles and plaster is slathered with modern graffiti.
Hermit crab races go all night at Crazy Canucks on San Pedro, Belize.
The island of Half Moon Key was like something out of a fairytale. A worthwhile stop on a scuba diving adventure.
A wall of faux flowers hangs optimistically in the chilly winds of an Icelandic winter.
Tiger Creek Falls, as seen from one of many private lookouts, crash down the Mountain Pine Ridge of Belize.